AI-based transcription services are a growing market. Twilio and Rev are two top options, but they serve very different audiences. How can you know which one is best for you? Learn more in this quick comparison guide.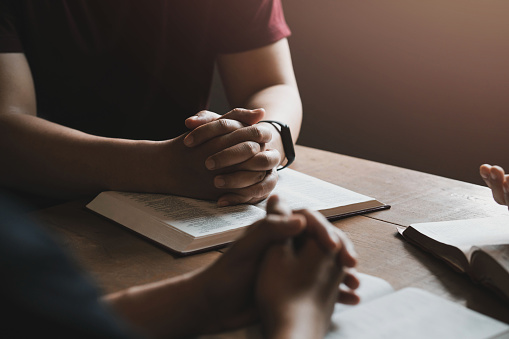 What is Twilio?
Twilio is a communications provider and platform, offering SMS, phone call services, and video to businesses at scale. Customers use Twilio to serve customers and market to them. They also offer integrations for developers to build their communication channels. Twilio allows AI speech-to-text as an add-on for select voice calls conducted through their platform.
Twilio's transcription costs $.02 or $.03 per 15 seconds of transcription. There is a limit of 60 seconds per call. Customers must commit to over 100,000 calls per month for a year to take advantage of these services. To get started, new or existing Twilio customers should contact a Twilio sales rep to opt-in.
What is Rev?
Rev is a transcription, captioning, and speech-to-text solution provider with both AI and human options. Anyone can use their services, regardless of the videos or call recording.
Rev's ASR integrations are incredibly accurate. They can be tested for free to see if they are a good fit. After that, call centers and those who want to keep using Rev can do so on a pay-as-you-go basis. Costs are $.035 per minute with the pay-as-you-go plan. Enterprise businesses pay as little as $1.20 an hour.
What are the benefits of Twilio?
Twilio is not a transcription-focused provider. However, those already using an enterprise solution for voice, text, and video calls may find the add-on convenient. Twilio's AI transcription works to provide text records of customer interactions. Because Twilio is an omnichannel marketing tool, it's designed for long-term partnerships with larger businesses and nonprofits.
What are the benefits of Rev?
Rev's specialty is transcription, not call center technology. This means they have put all of their innovation into creating leading-edge transcription services with high accuracy. Developers then use these tools as integrations into their existing communications platforms. Those using the pay-as-you-go service can use any file or video type to transcribe. There are no limits, and chat and email support are available.
Enterprise users access a dedicated account manager and priority support, plus volume discounts and invoicing. It's also a top pick for call centers and omnichannel marketing situations, like Twilio services. Where it stands out, however, is in its ASR transcription technology.
Rev trains their speech engine on over 50,000 hours of content handled by human transcribers. There are two programmable voice options: real-time streaming or asynchronous. Anyone can use Rev's simple API.
Which is best for you?
Twilio requires 100,000 calls per month and a minimum annual contract to use their transcription. The transcription is an add-on for their omnichannel communications services. So, it isn't for small businesses or those who don't want to use their other services. If you don't plan on using these types of services, it won't be an option for you.
On the other hand, Rev is open to any size of the account. Its API is versatile and used as integration for business communication tools. With no limits to audio transcribed, it offers more opportunities and the highest accuracy rate in the industry. Pricing is flexible, and contract terms manageable.
REV AI Startup Program
Rev AI's startup program is for any early stage organization that utilizes speech-to-text capabilities in their products and services. If you're a startup looking to take advantage of Rev AI's world-class speech-to-text and insights capabilities, we're excited to help you deliver amazing customer experiences.
As part of our program, you'll enjoy unrestricted access to Rev AI's entire suite of speech-to-text and insights capabilities at a price point that helps you grow your business.  And, of course you get the same great support from our engineers, solutions architects, and experts to advise on best practices!
Are you part of a startup that's interested in our best-in-class solution?  If so:
Create your Rev AI account at rev.ai
Tell us about yourselves here
Once we review, our team will reach out quickly to discuss next steps.
How to Decide if You Need Human or Automatic Transcription
It goes without saying that having accurate transcriptions is pretty important — but how accurate is accurate enough? Furthermore, how can you determine just how accurate the text transcriptions of your audio files or videos really are?
The industry gold standard is the appropriately-named transcription accuracy rate, which indicates the percentage of errors relative to the world count of a transcript. A rate of 99 percent accuracy, for instance, means there's a 1 percent error rate within the text. In other words, within a thousand-word transcript, you could expect approximately ten errors.
When it comes to selecting a service for producing transcriptions, there are essentially two types: a human transcription service and an automated transcription service. Which one you should choose is determined by your specific needs and circumstances.
Automated vs. Human Transcription
Automated Transcription
You've likely already encountered programs that utilize automated transcription technology. Apple's Siri voice commands or YouTube's automatic captions are just a couple of common examples.
Automated transcription technology can be produced very quickly and can also be incredibly affordable, making it a good option if you're on a tight budget or working on a short timeline. Although speech recognition programs are far more accurate now than they were when they were first developed, the software still has difficulty understanding slang and other nuances of spoken language.
This means that as of today, transcripts produced by artificial intelligence will still invariably be less accurate than human transcription. Ultimately, there's no absolutely correct choice when deciding whether to use human transcriptionists or an automatic transcription service—it's more a matter of who your audience is, what your priorities are, and what your workflow looks like.
Most organizations will opt for an artificial intelligence solution if they need the transcript right away, if they're working with a limited budget, or if they only require a rough draft of the text (e.g. if the transcript will be further reviewed and corrected by someone else within the organization).
Automated transcription services are also a good option for when the audio is clear and without excessive background noises, and when there are only one or two speakers. Solutions involving speech recognition software are typically used by journalists, students, podcasters and other media professionals, and workers who want to record and transcribe meeting notes.
Rev offers the most accurate automatic transcription model in the world, beating Google, Amazon, and Microsoft and its word error rate is about 14%. That means you can expect about 86% of your transcription to be accurate, on average. If you need higher accuracy rates, you might want to go with human transcription.
Human Transcription
With professional human transcriptionists, you get far more accurate results than you would with an automated service. The reason? Humans simply have a greater capacity for understanding the nuances of speech than artificial intelligence (AI) does.
For example, people can distinguish between homophones (did the speaker say "two," "too," or "to"?) and can also better understand language spoken over heavy background noises. The overall result of using manual transcription services is a better quality transcript.
A human transcription service is the go-to option when accuracy and clarity are paramount. People usually spring for professional human transcriptionists when they don't have time to review or edit the text, when they need to publish the text immediately, or when they need to pull and attribute quotes from an interview. The types of organizations that often use human transcribers are law firms, market research companies, educational institutions, and video production companies.
Human transcription is also the better option when the audio files feature multiple speakers, if the speakers have heavy accents, or when there are a lot of background noises. As discussed earlier, humans are simply better than automated transcription software at parsing the nuances of spoken language. Consequently, the accuracy rates for human-produced transcripts are substantially higher.
Rev has a network of about 50,000 human transcriptionists and guarantees accuracy rates of 99% on your audio or video transcription files for human services.
Final Thoughts
Regardless of whether you want to go with a human transcription service or an automated transcription service, Rev has great options for both. For instance, the Rev.ai engine, which is used in all Rev.com and Rev.ai automatic transcription products, is the most accurate artificial intelligence speech recognition program available on the market today. Our analysis demonstrated that the Rev.ai engine outperformed similar solutions from Microsoft, Google, and Amazon.
Rev also has the world's largest network of professional human transcriptionists available 24/7 to handle any of your transcription needs. As soon as you submit your order, our experts get to work converting your video or audio files to text with at least 99% accuracy, 100 percent guaranteed. Our human transcription services are trusted by some of the top names in the media, education, legal, and marketing fields.
Whatever your transcription needs are, Rev is able to provide unmatched quality and speed at a truly unbelievable cost. When organizations and individuals alike need the quickest, most reliable transcripts around, they count on Rev.
Cheap Transcription Services: How Rev Measures Up in Price
It's no surprise: Data is now the most valuable resource for organizations, according to a recent PWC report. In fact, 86 percent of executives say they're racing against other companies to maximize data value. The challenge? Beyond sheer data volumes, the bulk of usable data is unstructured — it's not neatly organized into tables, charts and graphs that easily deliver actionable insight. While there's no hard number here, estimates suggest that 90 percent of all data is unstructured.
This is problematic when it comes to customer data. Now considered critical to business success, the value of this data often comes from unstructured consumer surveys. Other common sources include unprocessed audio or video files of focus groups, market research interviews and customer support transactions.
Bridging the gap between information and action requires accurate, on-demand conversion from information to insight. Solutions such as cheap transcription services are one way to solve this problem, but the transcription market is diversifying. With human experts and automated solutions now viable as cost-effective options, what's your best bet?
Who offers the best value for transcription budgets? And who does it without sacrificing quick turnaround times or transcription accuracy?
Not Always Apples-to-Apples: By the Numbers
The easiest way to compare cheap transaction services? Stack our service up beside popular competitors and see who has the lowest price. But this doesn't tell the whole story.
Consider: Our high-quality transcription services start at $1 per minute. With an innovative platform that delivers high-quality content on-demand, we've attracted attention. Major brands like CBS, Viacom and PBS now use our services.
But what about our competitors? TranscribeMe offers audio file transcription services starting at $0.79 per minute. Scribie sits one cent higher at $0.80 per minute. There's a clear-cut winner here, right? Not so fast. In fact — that's the problem.
Get us to complete your transcription and you get a 12-hour turnaround time with 99 percent accuracy. Opt for TranscribeMe and you'll be waiting a full day for transcriptions. Choose Scribie and it takes 36 hours between file submission and complete transcripts. Plus, you'll be charged more if your file isn't clean or doesn't have  "American speakers". We can easily handle any English-speaking audio or video file and for an additional $0.25 per minute, we'll capture every syllable in your file — perfect if you require detailed records for HR or need deep dives into market research results.
Bottom line? Slightly lower prices don't always mean better outcomes. Longer delivery periods and file restrictions can turn seemingly great deals into money and time sinks.
The Human Touch
Also a factor in choosing the best cheap transcription services? How speech-to-text conversion takes place. Our $1 per minute rate includes access to more than 40,000 experts in the United States. These native English speakers must meet high-quality standards before working on any customer files. In addition, our team of trusted reviewers works with transcriptionists to ensure accurate, consistent and timely delivery.
Other services, such as Trint, offer purely automated services at a rate of $60 per month for unlimited day-to-day transcriptions. The caveat? Despite advancements in AI-driven tools they, still struggle to capture human nuance. Here's why:  Human experts can identify word choice from inflection or surrounding context. AI tools rely on algorithms that deliver technical perfection, but lack consistency and flow. While automated transcription services can reduce the up-front costs of conversion, they often fall short in long-term value.
The Automation Advantage
Despite the challenges, there's value in automation — if you've got the right technology for the job. Our automated transcription services recently beat out tech giants such as Google, Amazon and Microsoft for per-word accuracy.
Even better? You pay just $0.25 per minute for our automated transcription services and enjoy a 5 minute turnaround time with 80% or better accuracy. While other solutions can match our pricing they can't touch our speed — pay the same at Scribie and it takes at least 30 minutes to receive your completed file.
Getting started is easy — simply upload files from your computer or paste in a web URL, and our AI tool gets to work. Transcriptions are delivered in 5 minutes, and you get access to our web-based editor to catch and correct any errors.  This cost-effective transcription method helps lower the price of good-quality audio files. These include files with minimal background noise and clear voices, letting you get the quickest and more accurate transcription for the cost.
Value-added Features
Face value doesn't always tell the whole story. We offer high-quality transcription services for $1 per minute, and automated options for just $0.25 per minute. But your transcription purchase also includes value-added features.
Not 100 percent satisfied with the results or the process? Get in touch and we'll do everything we can to resolve the issue. Need even more detail in your transcriptions? For $0.25 per minute, sync every word to audio with timestamps or capture every syllable verbatim. We also offer rush services if you need professional transcription but can't wait 12 hours. For an extra $1 per minute, get your file back five times faster.
Plus, every transcription is completely confidential. All files are private and protected from authorized access, and our transcription experts sign both NDAs and strict confidentiality agreements. And if you're pressed for time, don't worry about uploading files — instead, place your orders directly from Dropbox, Google Drive or Amazon S3.
How do we measure up in price? We're not the cheapest professional transcription service. But with an industry-leading 12 hour turnaround and 40,000+ experts, we offer the best value for your budget. Our automated transcription services, meanwhile, deliver 80 percent accuracy in just five minutes.
By any measure — price, accuracy or professionalism — we're way ahead of the game.
How Rev Measures Up in Price
Comparable cost for human transcription with quicker turnaround times
Industry-leading AI transcription services in just five minutes
Value added features to streamline your transcription experience
The best value for your transcription budget